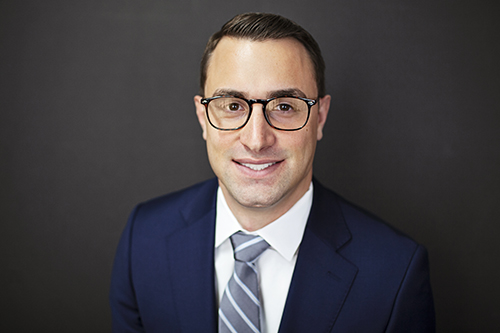 Caleb Cox, Advisor, Industrial
O: 405.840.1500 C: 405.923.6240 E: ccox@newmarkrp.com
Caleb Cox joined the Oklahoma Industrial Team of Newmark Robinson Park in 2018. Working alongside Brett Price, CCIM, SIOR and Kris Davis, SIOR, he specializes in the acquisition, disposition and leasing of industrial real estate and land. The team has over $750M in transactions over the past five years in the Tulsa and Oklahoma City markets.
Although new to the business, Mr. Cox has spent ample time in and around industrial real estate. From a young age until graduating college, he was involved in many different aspects of his family's international manufacturing business, including sales, marketing, research and development, logistics and production. This proved to be an invaluable experience. Mr. Cox has learned the intricacies of different industrial locations after extensively traveling Oklahoma for over half a decade and believes this experience has allowed him to better help and meet the needs of his clients.
Mr. Cox graduated from the University of Central Oklahoma with a B.B.A. in Finance with Minor in Real Estate.
Contact Mr. Cox or one of our other advisors anytime.
Notable Sale and Lease Transactions
| Address | Square Feet | Sale or Lease |
| --- | --- | --- |
| 1900 A St., Ada, OK | 67,000 SF | Sale |
| 1703 S Main St., Elk City, OK | 38,400 SF | Sale |
| 1646 W Main St., OKC | 31,725 SF | Sale |
| 525 W Okmulgee, Muskogee, OK | 28,184 SF | Sale |
| 37 NE 122nd St., OKC | 87,184 SF | Lease |
| 311 NW 122nd St., OKC | 69,752 SF | Lease |
| 1646 W Main St., OKC | 31,725 SF | Lease |
| 6100 NW 2nd St., OKC | 19,511 SF | Lease |
| 5400 & 5410 SW 11th St., OKC | 15,000 SF | Lease |
| 6100 NW 2nd St., OKC | 14,950 SF | Lease |
| 1131 Enterprise Ave., OKC | 14,592 SF | Lease |
| 5500 W Reno Ave., OKC | 14,498 SF | Lease |
| 408 N Morgan Rd., OKC | 11,800 SF | Lease |
| 1001 Enterprise Ave., OKC | 10,944 SF | Lease |
| 2130 NW 40th St., OKC | 10,500 SF | Lease |
| 4401 N Santa Fe Ave., OKC | 9,000 SF | Lease |
Back to Top