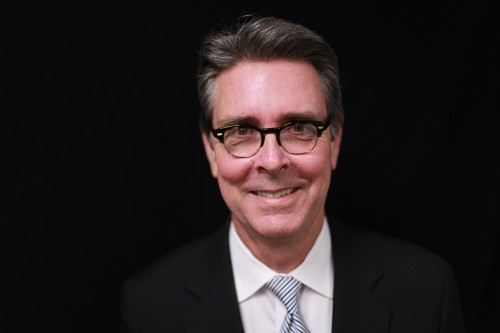 Tim Strange, CCIM, SIOR, Senior Vice President, Office
O: 405.605.6628 C: 405.413.8467 E: tstrange@newmarkrp.com
Tim Strange specializes in investment sales of properties throughout the U.S. For the past six years, his focus has been on federal government leased properties to the General Services Administration (GSA) and Veteran's Affairs (VA). Mr. Strange has 34 years of experience and has closed over $1.2 billion in sale and leasing transactions over his career. He was the first SIOR in Oklahoma City to be designated as an office specialist.
Mr. Strange holds a Bachelor of Science degree in mechanical engineering from Southern Methodist University.
Contact Mr. Strange or one of our other advisors anytime.
Professional and Community Affiliations
Member
Certified Commercial Investment Member (CCIM)
Member
Society of Industrial and Office Realtors (SIOR)
Member
Economic Club of OKC
Member
Downtown Business Improvement District Board (BID)
Past President
Oklahoma CCIM
Past President
Oklahoma SIOR
Past President
CREC of OKC
Past President
Rotary Club of OKC
Former Program Co-Chair
LOYAL of Leadership OKC
Former Board Member
Leadership Oklahoma City
Former Director
Central Oklahoma Transportation & Parking Authority
Select Transactions
| Property Name | City | Units or SF | Value |
| --- | --- | --- | --- |
| Legacy Portfolio Apartments | Oklahoma City | 1,325 Units | $132.0 million |
| First National Center | Oklahoma City | 990,927 SF | $21.0 million |
| 4801 Gaillardia | Oklahoma City | 74,961 SF | $13.5 million |
| Bricktown Square | Oklahoma City | 189,423 SF | $10.8 million |
| Lincoln Plaza Office | Oklahoma City | 286,557 SF | $9.0 million |
| Glenbrook Centre West | Oklahoma City | 54,004 SF | $8.5 million |
| Lake Park Tower | Oklahoma City | 103,017 SF | $6.5 million |
| Oklahoma Hardware Building | Oklahoma City | 62,500 SF | $6.5 million |
| Kingman Building & Parking Lot | Oklahoma City | 54,800 SF | $6.4 million |
| 7201 S Sunnylane Warehouse | Oklahoma City | 125,000 SF | $5.8 million |
| HealthSouth Rehab Hospital | Oklahoma City | 82,950 SF | $5.5 million |
| Westpark Office Center | Oklahoma City | 58,786 SF | $5.4 million |
| Silverhorn Golf Club | Oklahoma City | 14,429 SF | $5.3 million |
| 907 S. Detroit | Tulsa | 249,346 SF | $4.9 million |
| Riverwalk Center | Moore | 34,200 SF | $4.6 million |
| ATC Warehouse | Oklahoma City | 94,000 SF | $4.4 million |
| OMAG Building | Edmond | 21,000 SF | $4.2 million |
| Cargill Warehouse | Oklahoma City | 57,125 SF | $4.2 million |
| 3700-3800 Classen Blvd | Oklahoma City | 89,362 SF | $4.2 million |
| OMAG II Building | Edmond | 22,000 SF | $4.2 million |
| AT&T Warehouse | Oklahoma City | 125,000 SF | $3.7 million |
| Allied Tower | Oklahoma City | 100,604 SF | $3.5 million |
| Five Broadway Executive Park | Oklahoma City | 30,266 SF | $2.6 million |
| Two Corporate Plaza | Oklahoma City | 85,552 SF | $2.5 million |
Back to Top