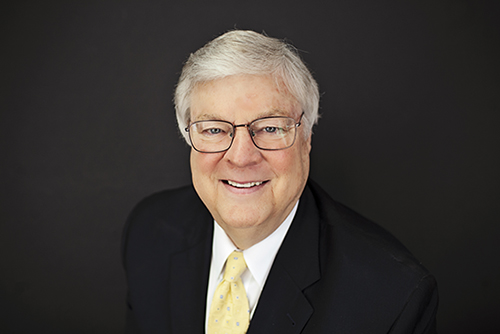 Harry Birdwell, COO
O: 405.602.3057 E: hbirdwell@newmarkrp.com
Harry Birdwell joined Newmark Robinson Park as COO in 2020 after a distinguished career in business and education management, government and athletic administration.
This native Oklahoman is a graduate of Oklahoma State University and the University of Oklahoma School of Law.
He served as General Manager of the Greater Oklahoma City Chamber of Commerce early in his career, developing a love for the City. After management stints in the investment banking and utility industries, Mr. Birdwell spent 20 years at Oklahoma State University, first as Vice President of Business and Administration and later as Director of Intercollegiate Athletics. As Vice President of OSU, he was both the Chief Fiscal Officer and Chief Information Officer for the University. Immediately before joining Newmark, Mr. Birdwell served Oklahoma as the Secretary of the Oklahoma Commissioners of the Land Office.
Back to Top