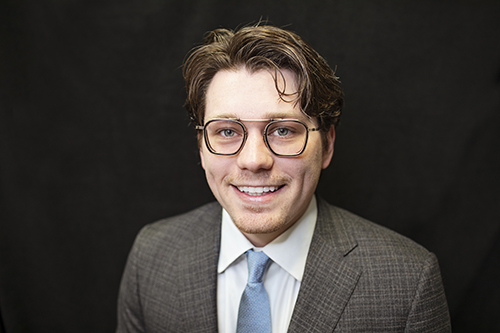 Bill Cohlmia, Advisor, Project Leasing
O: 405.600.6858 C: 405.620.1978 E: bcohlmia@newmarkrp.com
Bill Cohlmia joined the office group at Newmark Robinson Park as a project leasing advisor in 2019. He focuses primarily on assisting potential tenants in obtaining office space that both fulfills and compliments their business needs.
Mr. Cohlmia joined Newmark Robinson Park after interning there in 2017 and 2018. He spent his internship assisting the retail group with market research while obtaining his bachelor's degree at the University of Oklahoma.
Contact Mr. Cohlmia or one of our other advisors anytime.
Partial Property List
Leadership Square, downtown OKC
735,514 SF
Oklahoma Tower, downtown OKC
565,414 SF
Valliance Tower, northwest OKC
299,599 SF
Corporate Tower, downtown OKC
276,723 SF
City Place, downtown OKC
294,742 SF
Court Plaza, downtown OKC
78,244 SF
Back to Top