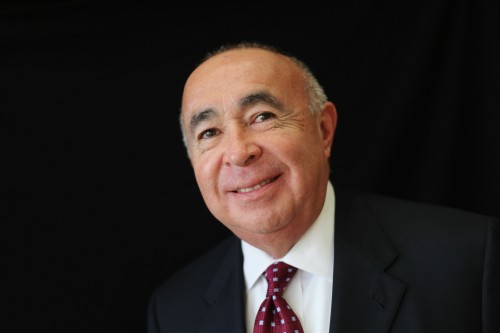 Louis Almaraz, Vice President, Retail
O: 405.879.4772 C: 405.760.4774 E: lalmaraz@newmarkrp.com
Louis Almaraz is an experienced commercial real estate professional. Having over forty years of commercial real estate experience, he has been involved with almost every facet of the business and has weathered the highs and lows of the economy and its impact on the industry. Throughout his career he has worked with developers, retailers and restaurateurs, and has been involved in all aspects of land acquisition, development, sales and leasing.
With his diligent work ethic and extensive market knowledge, he has developed a diverse cross section of national and local retailers and restaurants as clientele. In addition to site selection, his experience includes evaluation, acquisition, expansion, redevelopment and site assemblage. Representing national, regional and local shopping center owners and investors has been a natural outcome of his extensive retail experience. Owners and investors look to Louis to provide insight and knowledge they
would not otherwise have had and to guide them through the decisionmaking process. Louis works exclusively in the retail/restaurant market specializing in tenant and owner representation. He continues to combine his extensive knowledge of market conditions, cycles of consumer tastes, cultural and economic changes with strong negotiating skills and experience to offer his clients unmatched, highly personalized service.
Mr. Almaraz earned his bachelor of business administration from Texas A&M University.
If you have any questons feel free to contact Mr. Almaraz or one of our other advisors.
Professional Affiliations
Member
International Council of Shopping Centers (ICSC)
Member
Oklahoma Commercial Real Estate Council (CREC)
Member
Oklahoma City Metropolitan Association of Relators
Select Clients
Black Bear Diner
Golden Corral Corporation
General Growth Companies
Leslie's Pool Supplies
PETCO
Popeye's
Uncle Julio's Mexican Restaurants
Whataburger
Back to Top